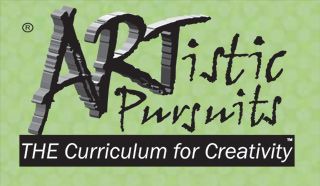 Direct from the ARTistic Pursuits website:
"
This comprehensive art program, designed to involve the child in the creative process while developing observational skills, just got better. NEW revised and expanded 3rd editions offer additional art instruction specific to art materials and techniques used by artists.
The ARTistic Pursuits approach to teaching art is a welcome departure from typical art instruction books. The award winning homeschool art program meets the specific needs of homeschoolers at home. A variety of fun art lessons teach both the expressive and technical aspects of art while allowing children to make choices about what and how they will draw, paint, and sculpt."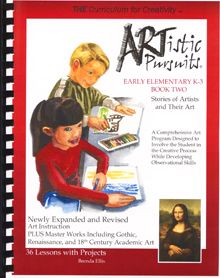 My family signed up for the Early Elementary K-3 Book Two Stories of Artists and their Art ($47.95) because it coincided almost perfectly with our main curriculum. What a better way to help remember the names of our artists that to actually recreate some of their styles' of art work.
Mail day was super exciting when we received our
Artistic Pursuits Books
!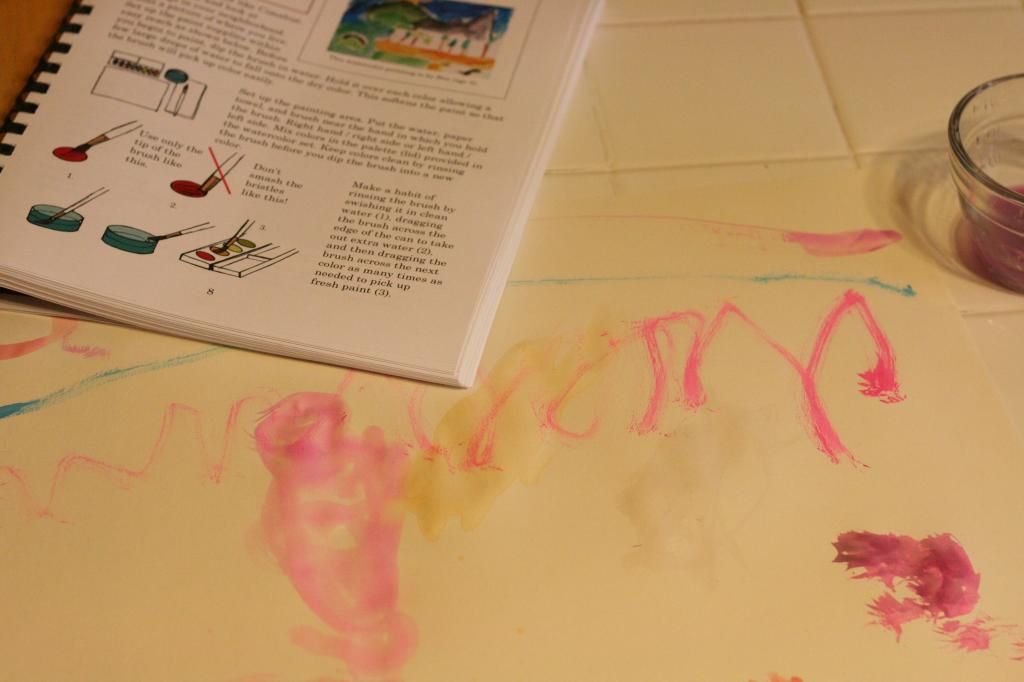 What I really enjoyed about the ARTistic Pursuits is the detail they go into about each artist. The descriptions were clearly written so that even the youngest participant is going to get something out of it. My twins really enjoyed any of the activities that involved the watercolors. I did go with a pricier tray of paints so that the colors would be more vibrant and I don't regret it.
I am not an artistic person by nature and this program made it easy with step by step instructions on how to do each project. The twins Cimabue paintings came out beautifully and they were so excited to send them off to their Great Grandmother in Germany! They were able to produce an excellent piece of artwork that didn't look like "baby" scribbles as they call it.
Technique is also part of the study. The twins learned how to properly hold their paint brush, how to dip the tip of the brush into the paint and not squish it down in there. When we did the Fresco painting to symbolize Giotto's work, the twins had a blast spreading the spackling paste all over the cardboard. Its always fun to use different textures and they did great with this! The only thing that didn't work out well is we didn't wait long enough for the paste to dry and you couldn't see the facial expressions clearly. Good news, we can try it again!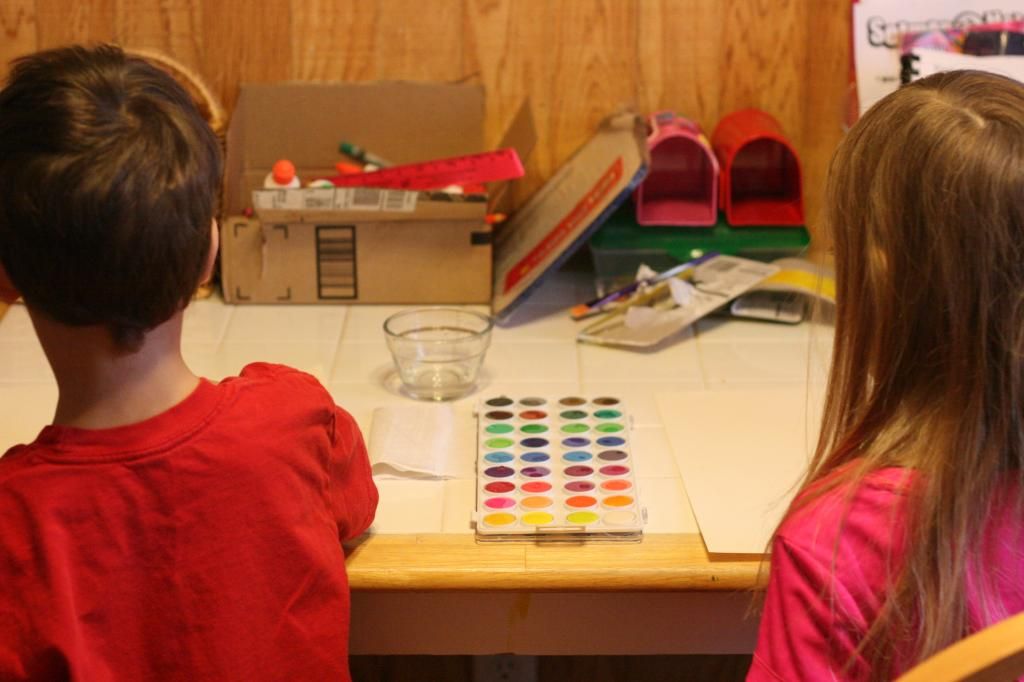 You can also purchase the art supplies through ARTistic Pursuits for $89.00 plus s/h if you want to get everything you need all at once and from one place. The price is affordable and makes using the curriculum super easy.
My opinion is that ARTistic Pursuits is a wonderful art curriculum that not only challenges the students to step up their level of creativity but teaches them about some of the greatest artists in the world. This curriculum get two thumbs up from me!


Like my Facebook Page
Follow Me on Twitter
Check out my Pinterest Boards