Normally this blog post would be filled with curriculum that the twins and I would be doing this school year but there have been some changes in our family in regards to homeschooling our children. Because of some needs I have, Nick and I have chosen to put the children in public school for this year.
This was a tough decision, but one we both know is right. We will treat each year as a new year, and will make our decision on whether to homeschool or public school at the end of each year. For me, this year will be about a time of self discovery and working on getting healthy. My weight is out of control and I have felt like I was drowning in life. With some help from a professional counselor and gym membership, my prayer is that I will be much lighter and much healthier by the time May rolls around.
Why did I decide to do this? Because on the 26th, I turn 45. I've basically lived out half of my life unhealthy in not only body but mind and God has said, now is the time to heal. I want the next 45 years, God willing, to be filled with joy, peace, balance and a heart full of love for my family and God.
I will still document the kids school adventures here and hopefully offer an honest perspective of what public school is really like. My prayer is that I will touch the lives of other children, exhibiting Jesus as my children learn. I also hope that as readers of my blog, I can find a way to write about how families need to come together and just love each other when it comes to how we school our children.
I've been super blessed with friends and family, homeschool/public school/private school families that are supportive and love our family during this year of change. I would love to encourage us all to stop beating each other up. I had fallen into the camp of "my way or the highway" and guess what? That's the wrong attitude. We all make decisions on how to raise and educate our children and it has to be what God has called us to do and what is right for our families. No one should have a say in the matter. So please, just love one another, support one another. That's what I'm going to be working hard on this year. To learn to let go of what I think "must" be right, and allow others to be free in their decision and know that I love them anyway.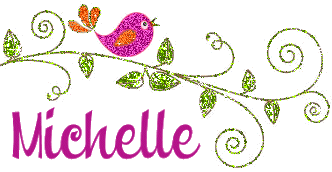 Like my Facebook Page
Follow Me on Twitter
Check out my Pinterest Boards

Disclosure of Material Connection: Some of the links in the post above are "affiliate links." This means if you click on the link and/or purchase the item, I will receive an affiliate commission. Regardless, I only recommend products or services I use personally and believe will add value to my readers. I am disclosing this in accordance with the Federal Trade Commission's 16 CFR, Part 255: "Guides Concerning the Use of Endorsements and Testimonials in Advertising."